Music is an essential part of our lives, and access to it should be easy and accessible for everyone. In a world where music is a source of inspiration and relaxation, finding platforms that offer free and ad-free music has become more important than ever. In this post, we'll introduce you to Nonoki, a platform that provides you with access to the best music for free, without annoying advertising interruptions. Discover where to play free music in 2023 and how Nonoki can enhance your musical experience.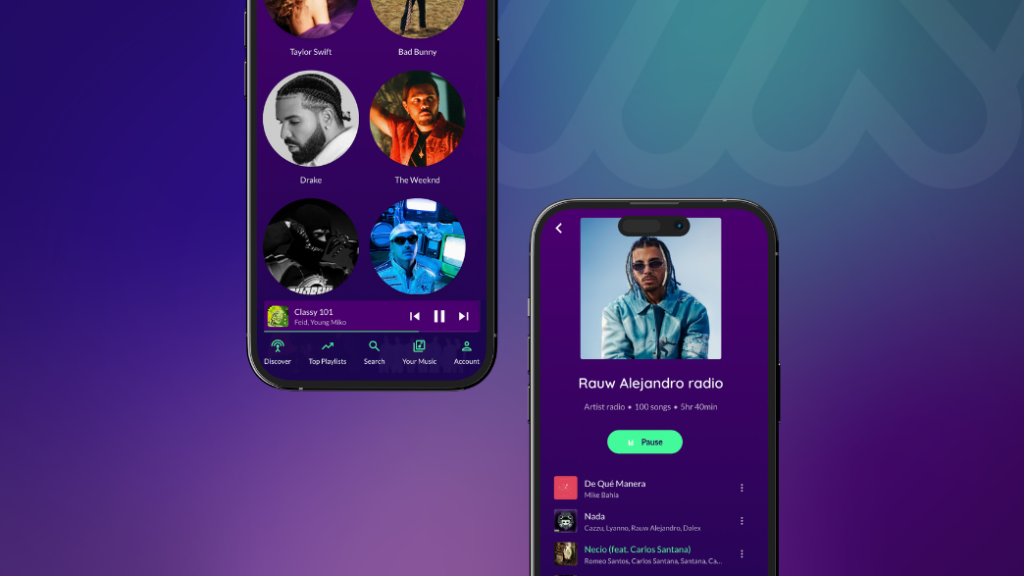 Nonoki: Your Gateway to Free Music
Nonoki is the answer to the question of where to play free music in 2023. This music streaming platform not only offers you an extensive catalog of high-quality songs but does so at no cost. What's more, Nonoki is designed to be completely free of annoying ads, which means you can enjoy your favorite music without annoying interruptions.
Imagine having access to a variety of music genres, artists, and songs, all at your fingertips, no matter where you are. Nonoki allows you to listen to free music in a simple and accessible way, removing the barriers that sometimes stand between music and passionate listeners.
Download the Nonoki App on Your iPhone
To enjoy the free and ad-free music that Nonoki offers, all you need to do is download the app on your mobile device. Once you have the app you can explore and discover music limitlessly, create personalized playlists, and enjoy an unparalleled music experience.
So, where to play free music on your iPhone in 2023? The answer is Nonoki. Don't wait any longer to start enjoying your favorite music for free and without ads! Download the app now and take the magic of music with you wherever you go.